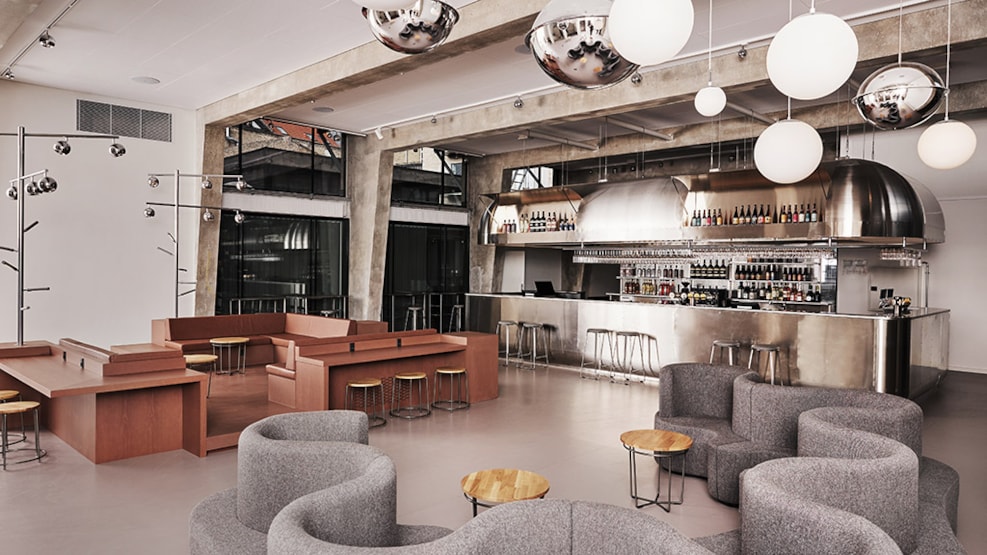 BOOK1 Design Hostel
In 2021, a new design hostel will open in the iconic building of the former main library in Aarhus. BOOK1 Design Hostel is the name of Brøchner Hotels' new hostel, opening its doors to both staying hostel guests and locals, who again will be able to use the building but now in new design with bars, food court and events.
Brøchner Hotels has been acknowledged world-wide for their aesthetic boutique hotels in Copenhagen and now the hotel chain is ready to reveal the name and concept of their anticipated design hostel. Opening in the former library building from 1934 in the heart of Aarhus, the new design hostel is a game changer in its category.
BOOK1 Design Hostel will also have a foodcourt made by the local MIB, where you can enjoy their bakery or their Nordic take on pizza and smørrebrød.
New Hostel With Online Check-In
At BOOK1 Design Hostel budget and quality go together, when booking one of the 444 beds in a dorm with private bunkbeds, private double rooms or one of the suites. No matter which bed or room booked, guests will experience how conceptual design is paired with digital hospitality innovation, making the hostel experience unlike any other.
Passage Connecting the Latin Quarter With Mølleparken Square
The future BOOK1 Design Hostel offers much more than just beds. In the design of the building is a passage that connects Aarhus' Latin Quarter and the Mølleparken Square, and in the heart of the building guests will find a food court, bars and several lounge areas. Here, you will be able to have a cup of coffee or a drink among locals, work, have informal meetings, experience events and concerts.
Facts
Opens in 2021
Dormitories with 444 beds
24 private double rooms
4 private suites
Cool and cozy lounges that are open to the hostel's guests and locals in the community
Free high-speed Wi-Fi
Food court with restaurants and bars
Good Morning it's Organic! – healthy and organic breakfast
Sauna
Launderette